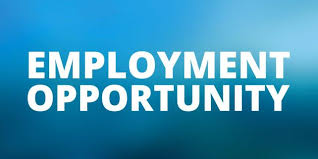 Akamihk Energy Inc. is currently seeking an experienced Electrician to join our team. The successful candidate would be responsible for inspecting, testing, repairing, installing, and modifying electrical components and systems in our residential, commercial and all upcoming construction projects. Candidate should be willing to oversee apprentices.
Responsibilities:
• Install, maintain, and enhance electrical systems and components, including fuses, lights, and wiring
• Inspect, test, and diagnose issues with electrical systems and components
• Perform all work in a manner that meets and follows electrical codes, blueprints, and standards
• Test electrical systems and components to ensure proper functioning
• Complete required documentation of repairs and service information
• Ensure adequate inventory of necessary supplies and parts
• Calibrate equipment to provided specifications
• Perform preventative maintenance on electrical systems and components
• Troubleshoot problems and make timely repairs Qualifications:
• Completion of an electrician apprenticeship program required
• Completion of an electrician program at a technical or trade school preferred
• Journeyman Electrician certificate/ticket
• 3-5 years of electrical experience
• Valid driver's license
• Ability to lift, carry, push, and pull up to 50 pounds
• Ability to bend, climb, squat, reach, and kneel
• Comfortable reading and understanding electrical blueprints, schematics, and diagrams
• Working knowledge of electrical theory, and the associated principles, materials, and equipment
• Demonstrated ability to operate hand and power tools associated with electrical work
• Ability to calculate basic mathematical problems
• Willing to work overtime
• Experience working with First Nations an asset
Interested candidates should send their resume to Candace Kammer via email: candace@kanataskiyventures.com This position is open until filled. Open as of January 14, 2022
We thank all applicants, however only candidates selected for interviews will be contacted.