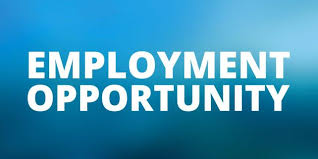 Akamihk Kanataskiy Ventures (AKV) Ltd. Montana First Nation
Akamihk Kanataskiy Ventures (AKV) Ltd. is currently looking for an energetic, detail-oriented, and motivated Payroll /HR Supervisor to work with the team in processing payroll and identifying and retaining staff that will facilitate our growth. The successful candidate will manage the growing needs of the company, help define, develop, and implement recruitment and HR strategies utilizing their knowledge and experience gained from similar roles at other companies.
We expect this position to use social media, recruitment platforms, and events (virtual and in-person) to promote the company and career opportunities to attract quality candidates. They will act as the first point of contact for candidates and managers.
Responsibilities
• Process Payroll, and remit statutory deductions
• Develop and implement recruitment strategies that align with business goals
• Develop employee retention programs and initiatives
• Oversee employee relations by addressing demands, grievances, or other issues
• Oversee and manage a performance appraisal system that drives high performance
• Develop employee onboarding and training promotion programs
• Monitor and report on overall HR strategies, systems, tactics, and procedures
• Oversee and Administer AKV benefits for staff
• Ensure legal compliance throughout human resource management processes
• Nurture a positive and supporting working environment
• Manage recruitment and selection processes
• Advertise our job openings on recruitment platforms, groups, and communities
Requirements
• 3 – 5 years of professional experience in an HR role
• A post secondary Education in Accounting
• 3-5 years in accounting and Bookkeeping
• Strong critical thinking and problem-solving skills required
• Results-driven and outcomes-focused
• Well organized and able to manage multiple roles at the same time
• Must have excellent English communication skills; both verbal and written
• Experience working with First Nations an asset
Interested candidates should send their resume to Candace Kammer via email: candace@kanataskiyventures.com This position is open until filled. Open as of January 13, 2022
We thank all applicants, however only candidates selected for interviews will be contacted
Download the pdf version: Payroll and Human Resource Supervisor Job Posting