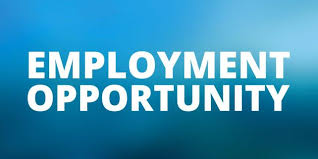 The Consultation department is looking for 5 candidates to join the field crew. The upcoming training is required for all future field work.
Requirements:
Personal Protective Equipment.
Have/interested in traditional knowledge/outdoors/environment.
Be in reasonably good health.
Be willing and able to write field reports.
Be willing to sign waivers.
Be willing to abide by policies and procedures of the sub-contractor (MFN/AKV).
Comply with drug & alcohol policies
Week 1
Ridgeline Canada Inc.
Wildlife monitoring
Wetland assessment
Plant Identification
Reclamation/Remediation/ Revegetation/Restoration
Workplace HSE, Human relations, Reporting
Week 2
Solstice Environmental
West Fraser
Montana First Nation Community Elders
Please send in your resume if interested.
Contact:
Jocelyn Rabbit 780-585-3744 ext. 228
Email: jocelynrabbit@montanafirstnation.com
Jacqueline Potts- Buffalo 780-585-3744 ext.268
jacquelinepotts@montanafirstnation.com
EXTENDED
Interviews to be announced after candidates are selected.
Download pdf copy: Consultation Monitor Training Program July2020